The Pendle Forest Thornton hilly time trial is usually the final event of the club's annual evening league series. The start and signing on area are near Thornton-in-Craven ( BD23 3TJ ), the same as for the Skipton 10 course. The finish is next to St. Mary's church which is also the HQ/ signing on area.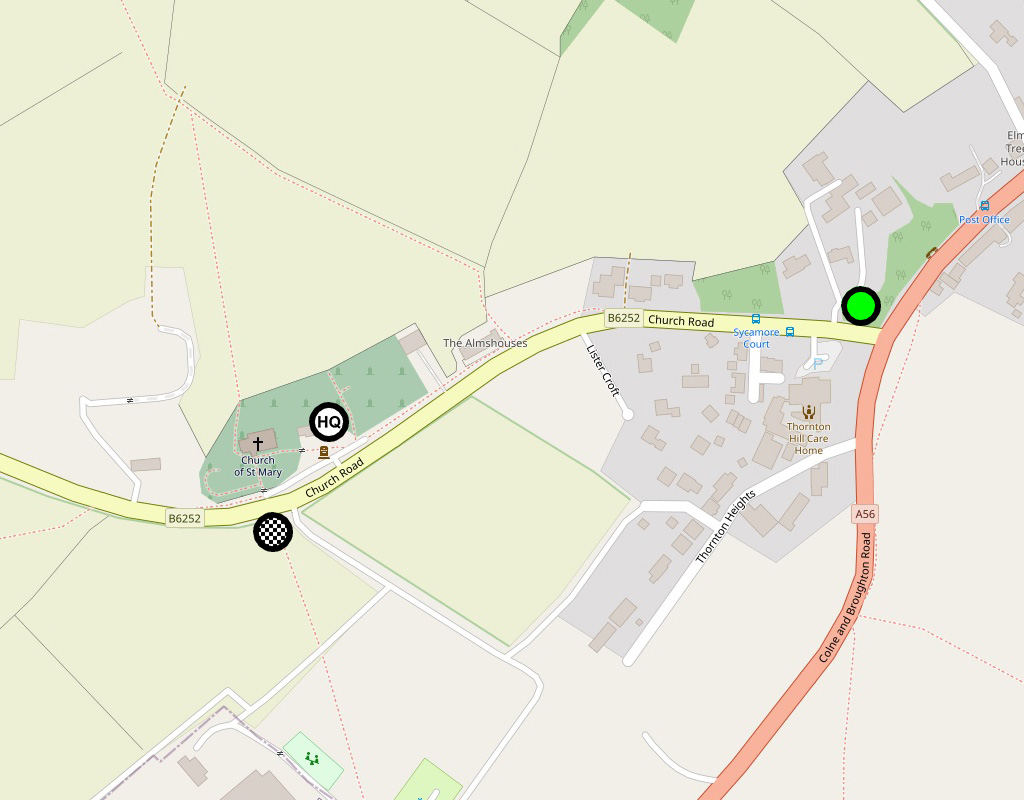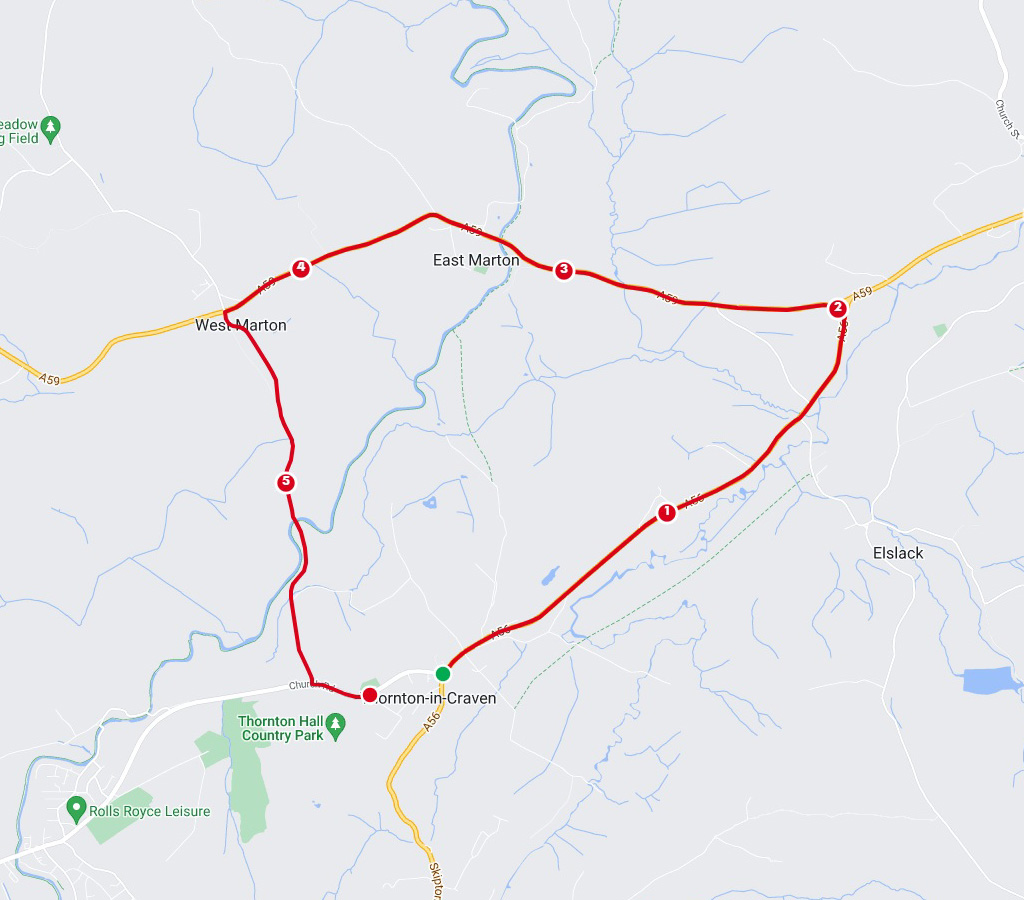 Course Descritpion
Start on the B6252 at the junction with the A56. Immediately turn left onto the A56, proceed northeast to roundabout (1.96 miles) and take the first exit onto the A59. Continue to West Marton and turn left onto Gledstone Road (4.29 miles). Continue to the 'T' junction with the B6252 (5.71 miles). Turn left onto the B6252 and continue to the finish next to St. Mary's church (5.93 miles).
Course code: LL60
Course Record
Club and course record: 12:49, Richard Bideau 28/08/2014.