New Club Clothing
After much deliberation and cogitation the new club clothing design is finally here.  Please see table below for info and pricing.
Please note materials and pricing for the new club skin suits are to be confirmed as they will be produced by a different company.
All club clothing is available in Small, Medium, Large, X Large, XX Large
All prices quoted below are an approximate guide and subject to a little fluctuation due to exchange rate at the time of order. All efforts will be made to maintain these prices, but there may be small changes.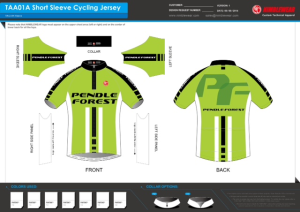 New! Short Sleeve Racing Jersey
Available with a long or short zip
Race Gold £30.00
Race Pro £55.00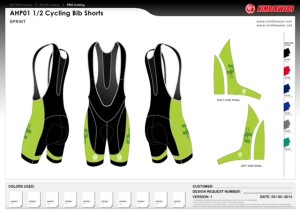 New! Half Bib Shorts
Active Bronze £35.00
Race Pro £75.00
New Club Clothing Pricing

| Item | Weight | Fabric | Cut | Quality | Price |
| --- | --- | --- | --- | --- | --- |
| Short Sleeve Racing Jersey full zip | 140gsm | C06 cool soft | Race | Gold | £30.00 |
| Short Sleeve Racing Jersey short zip | 140gsm | C06 cool soft | Race | Gold | £30.00 |
| Short Sleeve Racing Jersey full zip | 190gsm | Various | Race | Pro | £55.00 |
| Short Sleeve Racing Jersey short zip | 190gsm | Various | Race | Pro | £55.00 |
| Long Sleeve Jersey full zip | 230gsm | C08 cross fleece | Race | Gold | £35.00 |
| Windtex Spring Cycling Jacket | 130gms | Windtex | Pro | Platinum | £45.00 |
| Long Sleeve Cycling Jacket | 300gsm | C09 Fleece Dry | Race | Gold | £40.00 |
| 1/2 Bib Short | 220gsm | C35 Scoudo | Men's Active | Bronze | £35.00 |
| 1/2 Bib Short | 240gsm | E44 Eschler | Race | Pro | £85.00 |
| 3/4 Bib Short | 220gsm | C35 Scoudo | Men's Active | Bronze | £40.00 |
| Bib Tight | 250gsm | C17 fuoco fleece | Men's Active | Bronze | £40.00 |