The Pendle Forest Skipton 10 is the main event of the club's annual evening league series. The start, finish and signing on area are near Thornton-in-Craven ( BD23 3TJ ).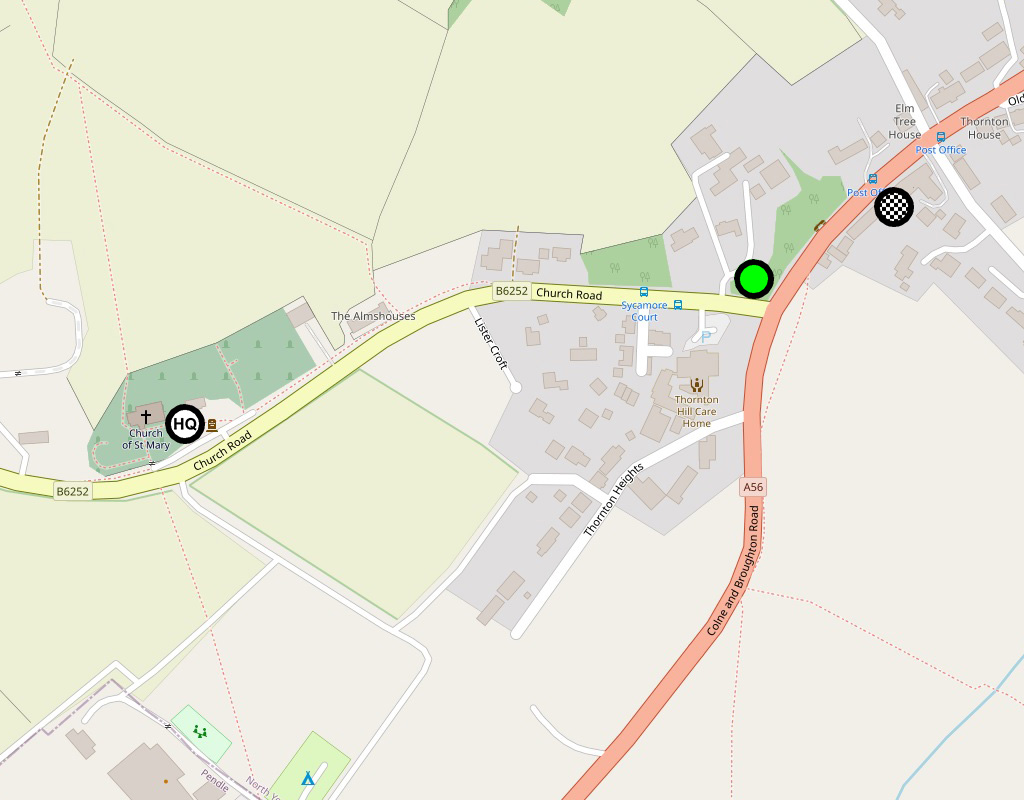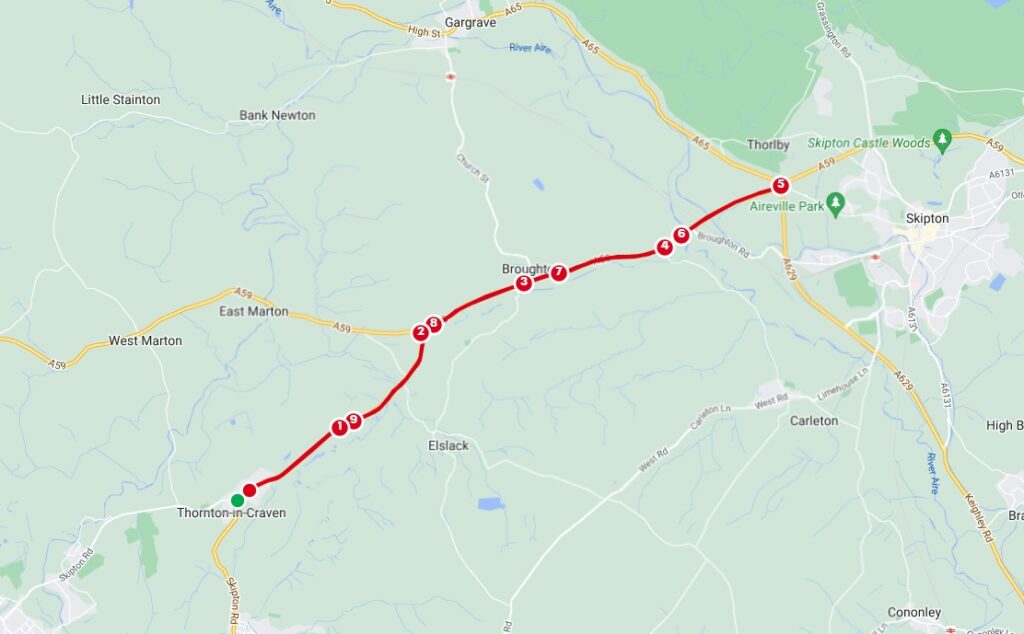 Course Description
Start on the B6252 at the junction with the A56. Immediately turn left onto the A56, proceed northeast to roundabout (1.96 miles) and take the second exit onto the A59. Continue northeast to a roundabout (4.99 miles). Encircle the roundabout (5th exit) and return along the A59 to roundabout (8.07 miles). Take the first exit onto the A56 and continue to the finish just after the junction with Stockbridge Lane/Booth Bridge Lane (10.00 miles).
Course code: LL104
Course GPX file download
Download file:
Skipton_10_Mile.gpx
Course Records
Cource record: 19:15, Ryan Perry, 20/08/2015.
Pendle Forest record: 20:28, Richard Bideau, 11/06/2015.
Fastest Rides