North Lancs Road Club. Circuit of the Dales 50mile NLTTA SpoCo. 02/04/2023.
A Brief History
By Richard Bideau
First run in 1947, the Circuit of the Dales is among the oldest events of its type. That year it was won by 26 year old Gordon Thomas of the Yorkshire Road Club with a time of 2:19:07. Gordon went on to win a silver medal in the 1948 London Olympics and was the winner of the Tour of Britain in 1953.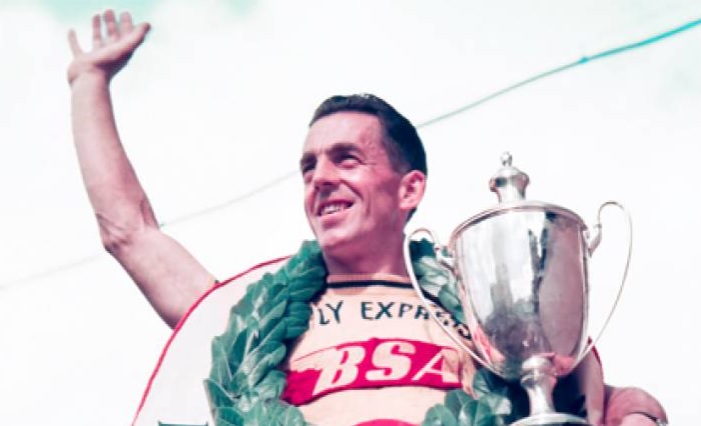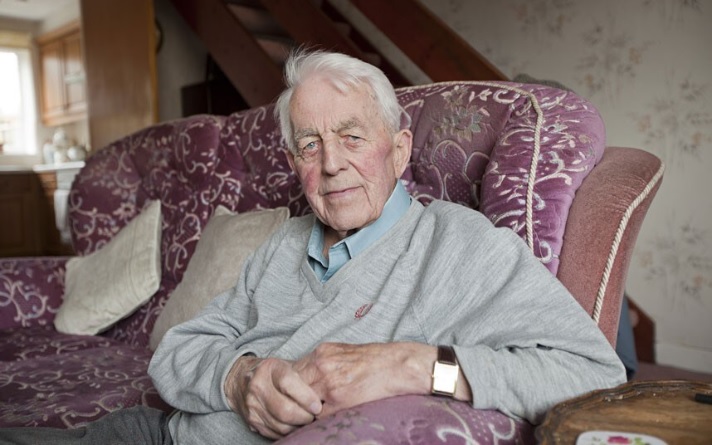 Since then there have been many familiar cycling greats in the long list of winners. To mention just a few, Stan Brittain (1956 and 1955), David Lloyd (six wins between 1971 and 1984), Chris Boardman (1987 and 1989 (newspaper cutting below) ), Gethin Butler (ten wins(!) between 1993 and 2007). In more recent times Mark Holton (four wins between 2008 and the infamous 2015 event), Richard Hanley (2012 and 2013) and the course record holder on L503 James Gullen (2018 with a time of 1:55:38).
It's sad to say that records of winners of the women's events are hard to track down. I'm trying to correct that by assembling what little information can be found.
I'll be publishing a more comprehensive summary of the event's history soon.
Course and Conditions
Starting just outside Ingleton, the course heads through Burton-in-Lonsdale trending downwards to the lowest point at Greta Bridge. This is a fast section characterised by gentle rises and falls on narrow roads. That changes a little from Greta. Gently at first, the road starts to climb, first to Kirkby Lonsdale and then onwards towards Sedbergh, all generally upwards but broken up by a number of climbs and descents. Sedbergh marks the end of what can be thought of as a preliminary taste of what the course has to offer. A right turn takes the course eastward onto a more challenging exposed moorland section heading towards the first major summit at Garsdale Head where the road passes under the Settle-Carlisle railway. There are some bigger climbs and steep descents here and all very exposed with no shelter from the weather. From there it is generally downward to Hawes. Here the character changes once again. A sharp right turn coupled with a sharp climb and the direction is southerly back towards Ingleton. The first big climb out of Hawes leads to a short descent before the final major climb up to the highest point at Hewby Head farm. The summit achieved, there is some ten miles or so left before the finish at Ingleton.
The wind strength and direction play a major part in setting the level of difficulty. Both Sedbergh to Hawes and Hawes to Ingleton are massively wind affected. In both cases a tailwind can make the section relatively fast whereas a big headwind can mean a gruellingly slow slog.
Temperature is also a major factor. Newby Head, 1436 feet above sea level can be a forbidding place on a bad March day.
In recent times, two years in particular stand out. 1991 featured a gale force headwind from Hawes. Accounts differ, peculiarly, recollections of the wind speed seem to increase as time goes by. Some claim it was 50mph. What can't be disputed is that the wind was so strong that it took many riders over an hour and a half to cover the final 16 miles. That one was won by Martin Brass of Craven CC in 2:29:35. Martin also rode in 2023, this time for Pendle Forest CC recording a time of 2:48:17.
In 2015 freezing conditions were added to strong winds. Once again, both the amount of snow and strength of wind seem to increase as the years go by. But this was a seriously challenging event where even to finish was a major achievement. Many riders were picked up suffering from hypothermia, one had to break into an unoccupied caravan to survive the storm. That event was won by Mark Holton in 2:15:24.
In contrast to those exceptional years, 2023 was benign. Though a little chilly for the earlier riders, at around 5°C, the day warmed up to a more comfortable level for the later finishers. Wind was around 7mph from the north-east giving a headwind from Sedbergh to Hawes and a modest tailwind from there to the finish.
Course Details
The current course, designation L503/2, at 50.01 miles, is slightly shorter than the original 50.7 miles of L503 (L503/1 is an almost identical minor variant of L503). This new course was first used in 2022.
Distance: 50.01 miles
Total climbing: 923m / 3029ft
Maximum elevation: 438m / 1436ft (Newby Head)
Results – women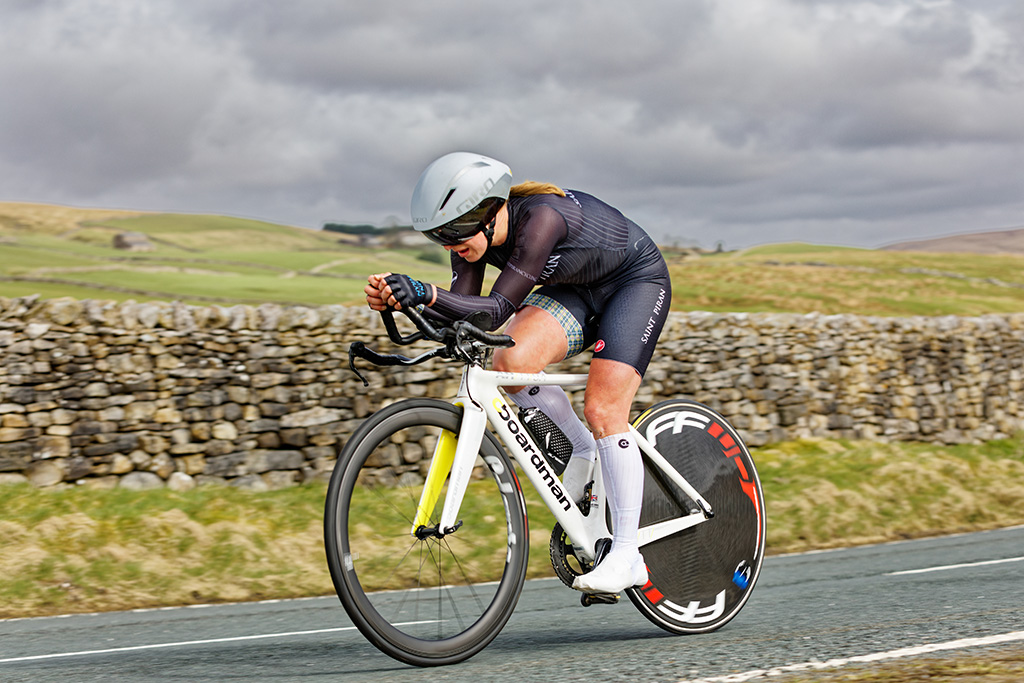 The women's event was won by Christina Wiejak riding for Saint Pirran with a time of 2:19:20. This beats the previous time of 2:20:31 set by Sammie Stuart (Team Brother UK) in 2022.
| Position | Time | Name | Club | Category |
| --- | --- | --- | --- | --- |
| 1 | 2:19:20 | Christina Wiejak | Saint Pirran | Senior |
| 2 | 2:29:35 | Molly Savill | Albarosa CC | Senior |
| 3 | 2:33:06 | Joanna Cebrat | 360cycling | Vet |
| 4 | 2:36:25 | Eleanor William | Bioracer UK RT | Vet |
| 5 | 2:46:55 | Sue Cheetham | North Lancs RC | Vet |
| 6 | 3:07:17 | Emma Glen | Springfield Financial RT | Vet |
COD 2023. Women
Results – men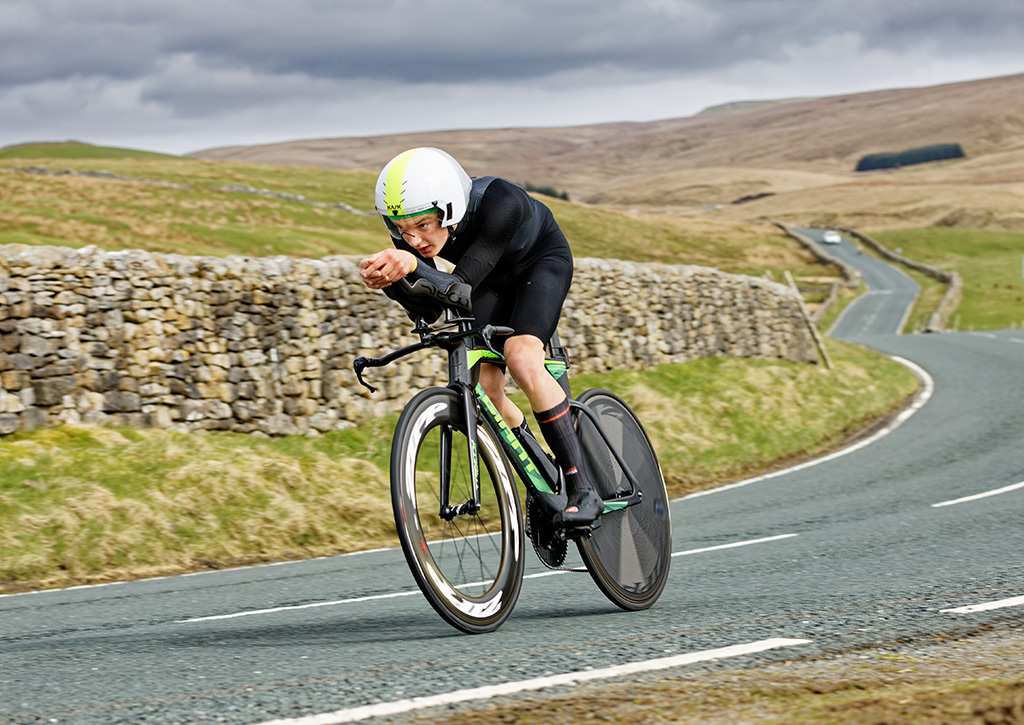 Patrick Casey was the overall winner of the men's event with an exceptional time of 1:56:17. As this course has been used only twice, this becomes the new record comfortably beating the previous 2:01:11 of 2022 (Richard Bideau). Patrick's ride is among the fastest recorded on the course in the modern era, even after account has been taken of the course change.
| Position | Time | Name | Club | Category |
| --- | --- | --- | --- | --- |
| 1 | 1:56:17 | Patrick Casey | Anexo Group RT | Junior |
| 2 | 2:02:45 | Richard Bideau | Pendle Forest CC | V50 |
| 3 | 2:04:14 | Richard Nesfield | Giant-Kendal-Sidas.uk | Senior |
| 4 | 2:05:40 | Matt Morris | Wigan Wheelers CC | Senior |
| 5 | 2:05:50 | Jude Taylor | Team PB Performance | Senior |
| 6 | 2:07:11 | Tristan Pilling | 360cycling | Espoir |
COD 2023. Men
Results – team

Pendle Forest sucessfully defended their 2022 team win with the same combination of Bideau-Harvey-Greenwood.
| Position | Time | Name | Category |
| --- | --- | --- | --- |
| 2 | 2:02:45 | Richard Bideau | V50 |
| 14 | 2:14:42 | Darren Harvey | V40 |
| 15 | 2:14:56 | Luke Greenwood | Senior |
COD 2023 team win results.
For comparison, the team win times from 2022:
| Position | Time | Name | Category |
| --- | --- | --- | --- |
| 1 | 2:01:11 | Richard Bideau | V50 |
| 13 | 2:14:49 | Darren Harvey | V40 |
| 15 | 2:16:06 | Luke Greenwood | Senior |
COD 2022 team win results.
Results – Pendle Forest
Nine Pendle Forest riders rode, including two former winners of the event.
| Position | Time | Name | Category |
| --- | --- | --- | --- |
| 2 | 2:02:45 | Richard Bideau | V50 |
| 14 | 2:14:42 | Darren Harvey | V40 |
| 15 | 2:15:56 | Luke Greenwood | Senior |
| 19 | 2:17:08 | Paul Braithwaite | V40 |
| 27 | 2:19:50 | Aiden Heyworth | Senior |
| 29 | 2:21:50 | Russell Marsden | V50 |
| 31 | 2:23:59 | Jack Thomas | Senior |
| 41 | 2:33:37 | Martin Welsh | V60 |
| 53 | 2:48:17 | Martin Brass | V60 |
COD 2023 Pendle Forest results.
Estimate of the effect of course change
Comparison with previous rides on the original L503 course are frought with difficulty. Only recent rides can be compared directly as technology has changed so much over the years. Added to that are the slight shortening of the course and the effect of the differing weather conditions.
The L503 course record of 1:55:38 was set by James Gullen in 2018. Conditions in 2018 were similar to 2023: on the chilly side but with only a modest wind from the south-east. Selective sheltering makes a big difference with this wind direction – 2018 didn't seem to have a headwind either for the Sedburgh-Hawes or the final Hawes Ingleton parts. From my rides, I estimate that 2018 was typically about 1 minute faster for most riders than 2023 with comparable efforts. The effect of the change in the course can be estimated with more precision. Using data from my rides in 2018 and 2023 I find that shortening at the start removed 217 seconds and the lengthening of the finish added 109 seconds. Neglecting the slightly different conditions, this means that the new course is typically around 108 seconds faster for riders coming in at around the 2 hour mark. All that taken together, and of course also taken with a generous pinch of salt, means that Gullen's 2018 performance would have given him a time of 1:54:50 in 2023 on L503/2.
Race Report
By Richard Bideau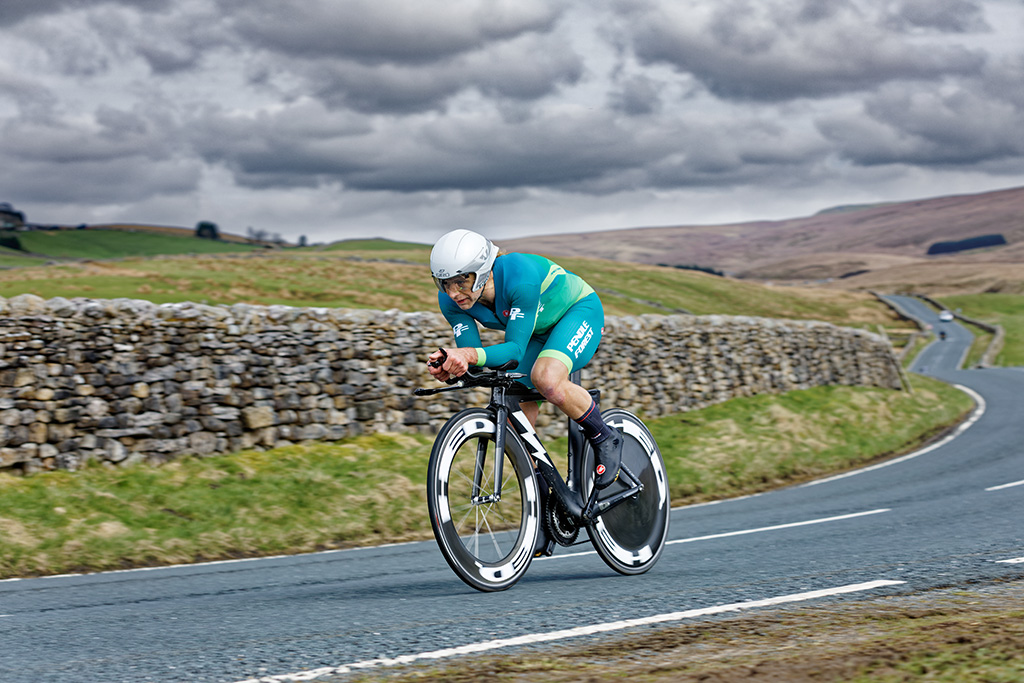 My fifth ride of the Dales emphasised just how much weather conditions can change the experience. This year was very similar to the last: chilly, around 5°C initially, warming later, and with a wind speed of around 7mph. The difference was the wind direction: from the north-east in 2023 and from the south-west swinging round to the south as the race went on in 2022.
The inital stage, being generally downhill is always rather fast but this year the tailwind made the speed on the descent towards Greta Bridge uncomfortably so. The road is narrow with many rises and falls coupled with blind bends. I was pleased to turn north and begin the slower gradual ascent towards Kikby Lonsdale and Sedburgh. Here the wind was not to be felt and as the miles crept up steadily the day brightened. Though I was working hard, the sensations of effort were acceptable and my thoughts remained postive.
Passing Sedburgh and taking the turn towards Garsdale, the headwind imposed itself. Though expected and part of my plan, the necessary increase in power was not plesant to deliver. In most time trials I can identify a moment where it is hardest to keep pushing on. Here it was. There was no question of fading yet, but with many miles still to go before Hawes, the mental demons gained ascendency. My thoughts became bleak, the looming moorland peaks threatening. The contrast to 2022 was extreme. That year, with a tail wind, I was speeding towards Hawes with feelings bordering on euphoria. Now here I was hating every moment of it.
Each mile felt to be won with extreme difficulty, but steadily they mounted and finally I was through Appersett and had made the sharp right turn before Hawes. The final stage lay ahead and this year it was with a tailwind!
Many riders consider this to be the toughest part of all. I've always liked it, even with a headwind, but with a tailwind it is something altogether different. The first big climb from Hawes is a welcome relief, an opportunity to get out of the saddle and stretch.
The final climb to the highest point was approaching and I felt a mounting excitement. I knew what was coming.
The summit. Here I was for the third time in my life: Newby Head with a tailwind in the Circuit of the Dales on a fine day. This has to be one of the best experiences in all of time trialling. You have worked hard, as hard as a human body can endure, the suffering is over and now the reward can be claimed.
The euphoria of 2022 was back. Ten miles to go and they were going to be fast, very fast.
Fast indeed. I had energy to spare and the descent to Ribblehead with its many flowing bends was sublime. Even the short climb past the Station Inn felt easy. Chapel-le-Dale flashed past at over 50mph and it was into the final climb up to the caves. The seemingly endless series of false summits of two weeks earlier on the headwind Circuit of Ingleborough was transformed into an exhilarating climb with the speed only momentarily dipping below 25mph. Anther steep descent, a last sprint past the time keeper at 45mph and another Circuit was sucessfully concluded.
The Dales is a major event to organise. The course is long with many junctions and requires a large number of marshals to give their time to make it run smoothly. Peter Briscoe and North Lancs Road Club did a fine job this year. Many thanks.
It was a pleasure to be once again part of the winning team of three helping Pendle Forest sucessfully defended their team win of 2022. There were several other Pendle Forest moments during the race. Paul Whittaker and Paul Anscomb rode round in the opposite direction and gave shouts of encouragement. Another highlight was passing Russell Marsden and exchanging shouts on the final section.
It very nearly ended otherwise for my ride. Just after Hawes there was an abrupt change in the way my bike handled. I realised what had caused it after I had finished. The back of the bike was covered in sealant. A puncture but the sealant had held with only a modest drop in pressure. Phew!
The star of the day was Patrick Casey, only 17 years old and one of the finest rides ever on the course. It's very good to see some younger faces among the ageing veterans!
Report From The 1989 Event
Thanks to Paul Anscomb (mentioned at the end of the cutting, with an additional 'e'!) for this contribution.
Links
Raymond Bracewell event photography.